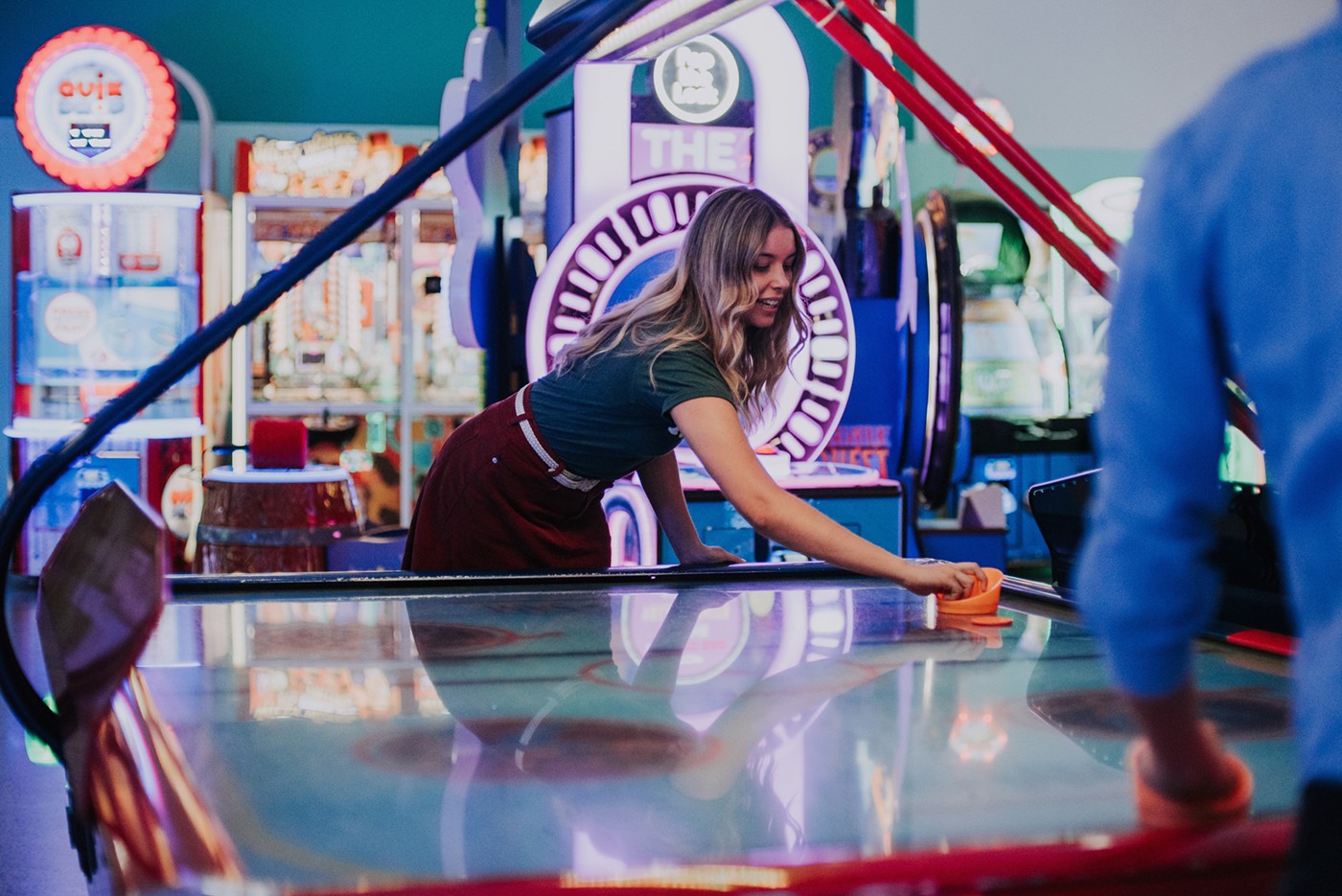 Teen Parties
Choose from one of the below packages and throw an unreal party for the teenager in you life! A party so awesome that it will put an end to the eye rolling, sarcastic comments and general teen angst… At least for one day anyway. (Minimum of 10 people)
Package Options
1 game of tenpin bowling per person
Food and drinks served to the lanes
1 game of tenpin bowling per person
1/2 hour arcade game play on select games
100 prize tickets
Food and drinks served to the lanes
1 game of tenpin bowling per person
1 game of mini golf or half hour arcade play with 100 prize tickets per person
Private dodgem session
Food and drinks served to the lanes
Teen food and drink
Choose from following options:
Pizza, fries and soft drink
Hot Dogs, fries and soft drink
Please notify staff of any dietary requirements when booking your party.
Terms and Conditions
Arcade play on selected games only. Dodgems sessions are limited to 5 minutes and riders must be over 130cm to ride unaccompanied. Deposit required at time of booking. The deposit is non-refundable less than 30 days from the party. Minimum of 10 children required. Teen party packages are reserved exclusively for 10-17 year olds. If you wish to book an event, please visit https://warnersbay.dullboys.com.au/party. Food is served to the lanes for teen party bookings. The inclusion of a party room is exclusive to kids party packages. Friends and family are welcome to attend the venue, however we ask them to avoid crowding, so the staff can assist as required. A guardian must remain with the party at all times for safety reasons. No outside food is permitted in the venue with the exception of a cake.